Six stunning transformation



See theirs!



Feel good about You!
Go for it!


I don't know if I'm allowed to post this, but I was impressed by how good these 60+ people look and feel.
Age is just a number, style is for life


source : facebook => Advanced Style
Meghan Markle - Duchess of Sussex

Twenty-three. Young enough to be my grandchildren. Wow.
Great story. They have grit, determination, and confidence to deal with life's challenges, something the world is sadly lacking these days.
Here's their Wedding Day!

How could they are too younger than their year old?
So heart-melty. And wow, their videographer is a genius!
I read some post on this topic but is there any specific thing we are suppose to reply about?

Only if you want to reply.

I gotcha

She looks stunningly beautiful.
That lady has so much hair at her age, I'm loosing again some…

Time to probably have a cut, sometimes hair needs that to re-group. Leave-In conditioner, and the material of your pillow case, you sleep on, is also helpful for hair care.
Visit the All Hair Is Good Hair! thread, and take care of scalp, body, and hair.



@simi11,
Take from the thread, and video, what works for you, and you never know, try something new, after proper analysis of course, and see where your hair journey takes you! Oh, check out Fumi's hair journey too! Yes, she's started using products, giving results! She shared, on her YT channel.
About Fumi 😉

• Nigerian - Father
• Gambian - Mother
• Moscow - Place of birth
• Norwegian - Husband
How they met + their courtship, & marriage.
https://youtu.be/af8SYkIQljo?feature=shared



























• Her friend's hair story is a must watch, she had Alopecia. Hair is very resilient.
•
https://discussions.viki.com/t/all-hair-is-good-hair/37304/22?u=leerla73
•
https://discussions.viki.com/t/all-hair-is-good-hair/37304/24?u=leerla73
•
https://discussions.viki.com/t/all-hair-is-good-hair/37304/26?u=leerla73
The best results, also, comes from what we eat.

So, eat hair healthy!
Staying youthful at any age can be quite challenging, and I believe that clothing plays a significant role in this endeavor. The way we dress can have a powerful impact on how we feel and how others perceive us. Choosing stylish, comfortable, and age-appropriate clothing can boost our confidence and help us maintain a vibrant, youthful appearance. It's not about chasing trends but rather finding clothing that makes us feel our best and reflects our unique style. So, whether it's dressing comfortably or embracing timeless fashion, clothing can be a key ingredient in the recipe for timeless youthfulness.
@peterwinston79_193,
Love it!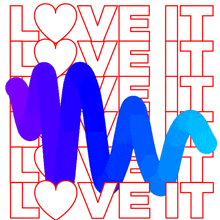 &
Welcome!