Yes! That's right

sorry for the late reply i was afk


… btw the kdrama is:
@boksu065_180,
I've just added this to my list of shows to watch.
@mas4,
We have an answer!
Wrong Carriage Right Groom

Oops! Yes, you are also right, but mas4 answered.
can you guess this drama by hints…


(btw waiting for episode's release of this drama feels annoying.lol)

is it Korean? i can't really see much
From what you said about the episodes release:
A Good Day to be a Dog?
cause it would be easy if you got to see the whole pic, its not quite clear…




So, it is:
@boksu065_180,
You could have used something with a clue, and less abstract.
Where was the specific clue from that photo? If it is the number, it could have been from any show in that genre.


It would be nice of you to give participants a

heart. It might encourage more participation in the thread. So, you have 410 posts to go through, and heart.
That's nice, but no one will play if it's waaay, too hard/difficult.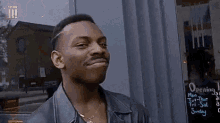 @ leerla73,
you're right but, as it is one of my favourite shows and cause i saw many people watching it with a high rating…btw the pics also actually means the important scenes in the drama though.aah I like it being not easy…


I might try watching that, if you say it's that good.
Is it sad or more of a mystery genre?
It looks

s-car-y, and more!


@zyxw,
Try K-drama Signal, and Ten, and Ten 2. I've watched two of the three here on Viki. As scary as they were, they were watchable.

https://asianwiki.com/Signal_(Korean_Drama)
https://asianwiki.com/Special_Affairs_Team_TEN
https://asianwiki.com/TEN_2
I read a comment that it's the same concept as The Devil Judge, but i didn't watch it so i'm not sure.
I can handle scary, just not sad

Neat, it did not pop up when I searched. I do find elements of sad in both shows. I still found it manageable to watch.
Can you guess this drama?

Several pictures, for one drama.