My love of HOTTIE threads knows NO - BOUNDS! LOL






You are right, it's time @simi11

I Hope Ice Fantasy its o.k. ?
I Love him

Gaby, who's that handsome in the last picture? Just reminds me men with long hair just look hot, just why?

I haven't seen this actor for a while, he used to be quite popular…
Currently airing Novoland:Pearl Eclipse, Emperor Di Xu played by Xu Kai Cheng (he majored in ballet

)

@simi11

This is for me one of the best

with long hair



Xiao Zhan


He is so changeable


That's probably why I like so much to watch historical, fantasy
Man with long hair


Novoland, somehow it seems familiar to me…can it be that there are several parts -films- series shot under it…
Wonderful actor. He has come a long way since I first watched him as Fei Lu in "Nirvana in Fire" (2015).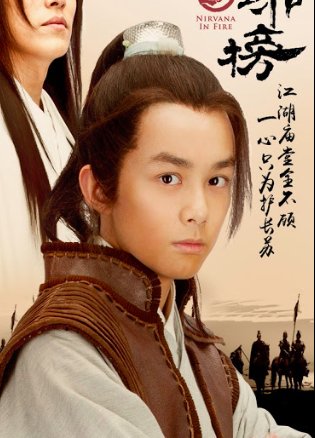 I haven't been up to date with new dramas, so I'm thankful for the Novoland update! I thoroughly enjoyed Novoland Tribes and Empires and Eagle Flag and am thrilled to see that another Novoland is currently airing!
Gaby, I meant this handsome… in your post

I know him from Untamed… a great drama!
Yes, there are several series of Novoland, so far I'm watching a 5th one, I've seen the Castle in the Sky, Tribes and Empires (drama wasn't finished due to budget, but it was an excellent production!), Eagle Flag, Naga Pearls (movie) and currently Pearl Eclipse.

@simi11
Aaaaahhhh you mean him



This is Xu Ke
Let me jump into the Devil King Dylan Wang fanclub - headfirst with no regrets!!


I love the way he carries himself. He fits the role perfectly.
https://i.mydramalist.com/vVwDe_3f.jpg
That smoldering look!

I fell in love with this one. The Blue Whisper. Ren Jialun was just perfect.
Can't forget this one! From Eternal Love, the Lord Emperor…Vengo Gao
Those eyes, though. Dylan really knows how to express his emotions through his eyes. Awesome drama!
The drama is awesome but youre right, it's Dylan's show. His expressions are just beautiful

He makes me laugh so hard just with his expressions sometimes
Nice looking man! So the title of the original Godzilla movie, transliterated into English, is Gojira? Good to know. Wonder what movie history (and the history of movie merch) would have been like if that had been the English-language title?
This is mostly a thread about guy actors, but… Aya Ueto in the title role in Kitamura's 2003 classic "Azumi" was off-the-charts spectacular.

If you're a martial arts and/or samurai fanatic and have not seen this film… you really need to, stat.