Thank you! Jiro Wang and Puff Gao! XD
I'll add post when the channel page is released.
Thanks for posting the new link!
Sadly, I can't edit my old post anymore so I cannot exchange the outdated link


Hallo
Novoland : Castle in the Sky 1 aus dem Jahre 17 glaube ich und 2 von 20, könnte interessant sein?

Die Qualität ist nicht so die beste

aber ich find grad nix anderes
Love Of Thousand Years (2020) and Love And Redemption (2020)

Never Say Goodbye (2020)

China Special Forces (2020)

I hope that Viki gets the license for Storm Eyes, its seems that will be on air in Octobe/20.
Tencent announced domestic release for these five dramas in 2020 (titles listed in order of appearance in video).
Viki's Request Form: https://support.viki.com/hc/en-us/articles/360034633713-Request-a-TV-Show-or-Movie
"Legend of Fei"
Actor: Wang Yibo; Actress: Zanilia Zhou


"The Legend of Xiao Chuo" (Coming to Viki)
Actors: Shawn Dou, Jing Tao, Liu Yi Jun; Actresses: Tiffany Tang, Charmaine Sheh

"ChangGe Xing" aka "The Long Ballad"
Actor: Leo Wu; Actress: Dilraba Dilmurat
Viki channel deleted

"The Golden Hairpin"
Actor: Kris Wu Actress: Yang Zi


"Sword Snow Stride"
Actors: Zhang Ruo Yun; Actress: Crystal Zhang

"A Murderous Affair in Horizon Tower"
Actors: Guo Tao Actresses: Yang Zi Shan, Angelababy

Love and Redemption please



Wallace Chung and Seven Tan star in Jin Xin Si Yu (锦心似玉) / Story of An Illegitimate Daughter. Inspired by Zhizhi's popular web novel, the story takes place during the Ming Dynasty.
Determined to save their wealth, the Luo family arranges the marriage of Shi Yi Niang (Seven Tan), the daughter of a lowly concubine, to Xu Ling Yi (Wallace Chung), Duke of Yongping.
Navigating the 'rough waters' of her new home, Shi Yi Niang's kindness and intelligence wins people's respect. She assists her husband as he devises plans to oust the corrupt officials and defend their land from foreign invasions.
Directed by Mao Kunning (Tomb of the Sea), from screenwriter of "Princess Silver", Cheng Tingyu.
Filming wrapped in October 2020.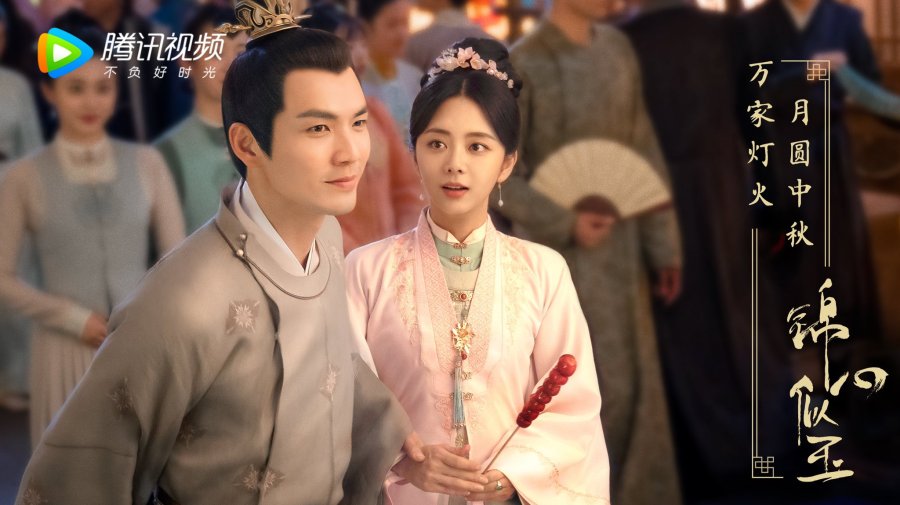 Source(s): https://www.avirtualvoyage.net/2020/10/first-stills-of-jin-xin-si-yu-with-wallace-chung-and-tan-song-yun.html#more-25626
https://cfen.si/2020/10/15/wallace-chung-tan-songyuns-brocade-heart-like-jade-wraps-filming/
https://mydramalist.com/58945-jin-xin-si-yu
TITLE REQUEST FORM: https://support.viki.com/hc/en-us/articles/360034633713-Request-a-TV-Show-or-Movie
重生 2020
Any chance to see it on Viki?
It's not romance per se, but it is well-written.
"Dear Mayang Street" premieres October 22, 2020 on Youku.
Synopsis from DramaPanda:
"Join Ou Xiaojian, Yi Dongdong and Ma Xiaoxiao as they show you around Mayang Street in this 37 episode series. Timmy Xu plays resident bad boy Ou Xiaojian. He's what most mums would often warn their kids against – the curfew breaking, motorcycle riding, rebellious type that makes Ma Xiaoxiao's heart pound with all his kisses! Talented and intelligent, the future looked promising until he suddenly dropped out of the police academy, thus beginning his downward spiral into gang fights and alcohol.
Meanwhile, Yi Dongdong played by Niu Junfeng is Ou Xiaojian's complete opposite. He is the gentle boy next door and remains to be Ma Xiaoxiao's most loyal friend. Despite falling in love with Seven Tan Songyun's character Ma Xiaoxiao at first sight, he put his attraction in the backseat knowing that Xiaoxiao likes Xiaojian."
"Trouble increasingly comes knocking on Ou Xiaojian's door and Ma Xiaoxiao is very worried. When an unexpected incident forces her to reevaluate her life, what difficult choices will she be forced to make?"

Viki Channel Page: https://www.viki.com/tv/37309c-dear-mayang-street
Title Request Form: https://support.viki.com/hc/en-us/articles/360034633713-Request-a-TV-Show-or-Movie
https://dramapanda.com/2020/10/dear-mayang-street-2020.html
MDL: https://mydramalist.com/39579-dear-mayang-street
"Reborn" does not have a Viki fan channel. I don't expect Viki to have it, but you never know.
Have you watched it?
I have watched it but I'd rather have it on Viki, properly subbed, to enjoy it.
If Viki ever decides to licence it, it will be a nice addition in the list and may start a trend for more varied plots, actors and acting styles.
I'm excited to hear that Steven Zhang (Go Ahead) will be leading Republican Era drama "The Justice" (2021).
The actor portrays a young man from an ordinary background who establishes himself in finance industry.
Penned by Wang Qiong (Lost in Love aka Lost in 1949), the 48 (?) episode drama completed filming in October 2020.
Cai Wenjing portrays his love interest Lizi.
Request TWENTY YOUR LIFE ON please…
https://mydramalist.com/38767-twenty-not-confused

Hi I propouse Being again and love scenary with the protas of equations of love and put your head on my shoulder