Thank you.
@aznative Congrats! Same to @maria_lavendula_77 @teufelchen_netty_266 @manganese and anyone else I may have missed

@aznative Now that you're at this trust level, it seems you're able to rename topics. I remember your question on this somewhere… Probably in here and regarding this topic you've created…
Try it. Good luck.

Congrats @lutra is it already 10 years? I guess we aged as well


My date will be November 13. I can't believe it. 10 years discussions and 12 with Viki… time just flies by

Btw It's possible there will be something done 10 years "Discussions".
@lutra, @simi11,
Lutra,




it looks like Simi is doing all in her powers. Let's give her, her props! Kudos Simi! Take a look lutra! (⁠人❛⁠‿⁠❛)
Congrats to our two featured contributors!


A sports, and war medal for both of you!


Oh! By the way! Here's another badge that comes recommended by the

Other Regulars.



I even found more recommendations.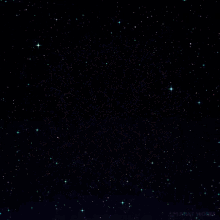 And vibrancy!


&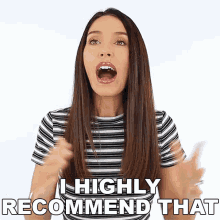 @jadecloud88, @aznative,
Take a look at the info below, and you'll see

aaa. . . that's a no!

@jadecloud88, @aznative,
Lutra gave us more insights, see her post from the quote below:


I know, I was asked too, but decided not to join the "questionnaire", there are just some questions I can't limit myself. After watching dramas for more than 1000 days worth of time to name only one, quite impossible …
I would never be able to finish and could almost write a novel, about things I encountered in 10 years of discussions and 13 years at Viki, it is such a mixed bag, it would go beyond if you are interested I will give a few pointers, maybe someone remembers the Star Sisters (no it is not a drama), Commenter of the Year, Viki First Aid Channel, the strike, the "traffic light system", the "ahjumma-club" while watching You Don't Know Women, … meet-ups for translations, that was so lively, "opening" a cafe/bar at the Coffee House channel, doing role plays, keeping viewers and volunteers busy until videos were uploaded, or while subbing was happening, …
So much happened, but it would take up so much time and there is always a bunch of people I get reminded who are no longer here and that is making me awfully sad …
However, happy anniversary once more to those who stuck around a decade and more.
Congrats to all our long-term 'discussers.'



I'm still a toddler in comparison. I admire your dedication. Here's to another 10 years!

Don't be sad. You'll make me sad, too, now.

Thanks @leerla73 and OMG for all the snippets of Badges posts, you did such an extensive work!! It's really fun to read those posts

I think Viki should grant a 10 Years Viki Contributor Badge, what do you think @brendas ? Could someone make a nice badge?

LOL I didn't see the edited version of your comment before @leerla73 so meticulous
About the edit of header for regulars, it was (has been?) an option in the past, until one was bugged about grammar issues, typos in it and edited it (I can understand, when you are regularly editing things it becomes an obsession, some mistakes just hurt your eyes). One of the topic writers was offended by it, it became a fight of words and the option was canceled.
You are lucky this is still engraved in my long-term memory, we asked for the description to be changed, but it might be limited to Viki users and other regulars using Discussions might still have that option, so it is still there.
Haha, how did this happen? I know it was 50 hearts, but now it says 650!!!

It's about the Crazy in Love badge, I didn't want to cut off the achievers, that badge is hard to earn.
@simi11, @lutra,
I so enjoyed going over those posts!

Plus,


it gets me around, driving everyone nuts, discobots detection, and from being penalized.



Yikes!!


If they leave it like that, it's now right up there on the top of a mountain.



They upped the amount of hearts that everyone gets because of the current seg-tember event. They want us to like other people's posts as part of the event conditions. Many of the people posting are new to discussions and encountered heart jail really quickly and didn't understand why. So BrendaS and the Viki Discussions crew awarded extra.
I remember dealing with heart jail for so long before I rose through the ranks and earned my extra hearts.

I'm guessing there won't be many (or any) of those badges earned from here on out.
Inspirational Quotes for Badges
The world sometimes feels like an insane asylum. You can decide whether you want to be an inmate or pick up your visitor's badge. You can be in the world but not engage in the melodrama of it; you can become a spiritual being having a human experience thoroughly and fully.
Deepak Chopra
Police officers put the badge on every morning, not knowing for sure if they'll come home at night to take it off.
Tom Cotton
This quote about badge is very profound since learning from our own failures is the biggest lesson in life we can learn from:
Who said wear your failure as a badge of honor?
"Wear your failure as a badge of honor" - Sundar Pichai.
I was giving hearts to I think everyone I saw posted and was wondering about exactly the "heart jail" lock, that never came… I was kinda perplexed.

Now I know… although many including me were at the beginning somewhat skeptical how the sub- segtember project will play out, it surpassed my expectations and it developed into something awesome as there are so many participating. That shows how large the Viki volunteer community is, so I do enjoy this feature.
plus it's "raining badges" also with "nice reply" and "good reply"


(thanks to the "heart invasion"

)
I agree, it's only now, with this Seg-Subtember that we see just how many people are participating and getting to know all the new faces. I hope they stay on Discussions a bit longer and actively participate in various debates here.
I agree. It's nice to see all the new names. I think it was really beneficial that they removed the need to publicly post your daily/weekly contributions.
And now, hearts and badges all around!

Guys, I finally made it to regular!
Congrats!


I'm still a basic user, does anyone know the requirements to become a Member?
If I follow the links, I got here but I don't know if it's a general thing or specific for Viki…