It's nice! Like these (*❛‿❛)☞



that gif is so cute and funny!!


I didn't knew this badge, but I'm gratefull haha

I just recently got that badge, too. I was skeptical that I had actually accomplished that, but they gave me the badge, so I obviously did.
Kudos!!ƪ(‾.‾")┐







〜(꒪꒳꒪)〜
https://discussions.viki.com/badges/34/higher-love
Touch the drop down for your music celebration!!
(「`・ω・)「 (~‾▿‾)~⁽⁽ଘ( ˊᵕˋ )ଓ⁾⁾ (ϋ)/♩┌(★o☆)┘♪

Well 50 a day for 5 days… I usually click "like"

for posts I like, I can't just click any post to get the 50 a day… that would feel almost like on FB which I gave up… although it's a great achievement I look at the Likes differently…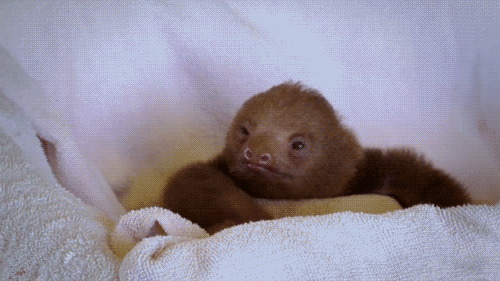 Same for me, I didn't even know that this badge exists.
I didn't know the badge existed either, so it's not like I went about giving away hearts to just any old post. But I do give away hearts pretty easily. If someone posts a photo or gif of an actor/actress/drama/animal/food/flower/etc. that I like, I'll likely give a heart. If someone asks a good question or makes a good point about something, I'll likely give a heart. Especially if I get into a personal interaction with someone else, I will likely give hearts to any posts exchanged between the two of us. And I'm new around here, so I had a lot of 'catching up' to do in old threads and whatnot, so it's been pretty easy for me to get close to or reach my daily limit. All of that, however, is dependent upon how active the other members of the board are on any given day. Some days are really quiet with nothing to 'like' in the first place, but sometimes we get carried away in conversation and hearts are flowing freely.


It's the same for me, I read the posts and give a heart if I like them. I don't have a lot of time but I try to be active since I like some specific threads.
I think that I spend most of my hearts in the hottie posse and the threads related to OST, but sometimes I don't read the whole thread hahaha
I got #1 for playing a word game, aaaaaannd!


https://c.tenor.com/NV9Tv5WlDzwAAAAM/dance-dancing.gif


Ta! Ta! Ta! Tah! I feeeel good! . . .like sugar, and spice now!

CONGRATULATIONSS!!


You're amazing!
And now Discobrat wants to correct my grammar too

Wouldn't let me post just a "Congratulations!"

What's that???

Word Trip is the game.

‍♀ Yes! Finally! after reaching Japan, which is tougher than China. Grant it, it's all simple words, but the ones they are looking for is the trick. I end up with a lot of bonus words. Being

first never last, unless you keep solving all the puzzles after you've reached

Gold.

Unbelievable!
Edit: I wanted to reply with just the 'unbelievable' just to see if it would let me, since that is essentially the same as just saying congratulations, and it let me post it without any warnings! I'm befuddled.
See? I originally posted it by itself (the edit was added after the fact), and it posted without any scoldings from discobrat.

Why can we post unbelievable but not congratulations? It makes no sense!