So desu ka (I see)


Thank you, "Seniors"



Congrats!

(When will it be my turn lol)
I think it depends on how active you are on Discussions. I've gotten it a few times and then lost it again when I went into hibernation

It's here
https://discussions.viki.com/badges/1/basic
https://discussions.viki.com/badges/2/member
https://discussions.viki.com/badges/3/regular
@damiechan Congrats a regular baby, 10 hrs old!

Maybe you need to fill out that Advanced Tutorial which is offered by the bot?
Just be active on Discussions. I had the Regular role previously, but lost it when I was inactive. I was demoted to the Member role. I regained my regular role today.
@baepsae29,
The link to Discourse states:
Trust Level 2 – Member

Members keep coming back to your community over a series of weeks; they have not only read, but actively participated long and consistently enough to be trusted with full citizenship.

Get to trust level 2 by…

Visiting at least 15 days, not sequentially
Casting at least 1 like
Receiving at least 1 like
Replying to at least 3 different topics
Entering at least 20 topics
Reading at least 100 posts
Spend a total of 60 minutes reading posts

Users at trust level 2 can…

Use the "Invite others to this topic" button for one-click onboarding of new users to participate in topics
Invite outside users to PMs making a group PM
Daily like, edit, and flag limits increased by 1.5×
Ignore other users
Edit their own posts for up to 30 days after posting

Admins can change these thresholds by searching for tl2 in site settings.
Here at Viki's community - members
This badge is granted when you reach trust level 2. Thanks for participating over a period of weeks to truly join our community. You can now send invitations from your user page or individual topics, create group personal messages, and have more likes per day
There are many hiccups to Viki, if you get caught in a hiccup, like me, you'll wait years for a badge. In my case, The Devotee Badge. Sigh!
I've completed a week ago, thinking it might have been what I was missing, but doesn't look like it.
I'm not even a Member yet.

Then keep liking and responding to threads. It has to be something about the more basic types of activity on Discussions. Maybe open a new thread just for the fun of it?

Make sure it isn't on here already or people will tell you you made a redundant topic

Maybe Viki should code for topics to avoid redundancy. Sigh!
The Regular Badge at Viki:
But some features aren't working just like inviting other members… and there is no private lounge too…

They took away the rights to recategorize and rename the topics at some point. I remember having them before.
But I think everyone has the option to invite new users to Discussions. I think there's even a badge for it.
Yeah, what is a "private lounge"? Is it the private group messaging, the one with blue notifications, instead of green for the public chats? I thought everyone had the right to those.
That's a very useful information thanks for sharing

Hasn't the Private Lounge been a mystery for a while?


Also, there are some badges that are mentioned, but no one has ever received them, such as inviting a user. At least, it doesn't show the number of badges that were given for this 'achievement.'
I wish they could remove or replace the badges (with new ones) that aren't attainable anymore.
We should just open a new thread for that
I'm too shy to create any new thread, need another 5 years on discussion before gaining some confidence

Lol!
If you open one, I promise I will like it and respond to it.
(whispers:) And probably others will, too.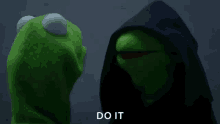 I second this