Lets try something intermediate.

1 show 2 characters.
a Hard one lol



Is "While You Were Sleeping", right?

I believe you're right!
@boksu065_180
I was about to post these answers.
Jung Hae In as Han Woo Tak
Summary
Lee Jong Suk as Jung Jae Chan
Summary
---
What about these


1

2
3.
4.
My answer is



drum roll! (⁠◠⁠‿⁠◕⁠)
My answer, mainland China's 2022's version.✓
2

PS: Thought you'd know 3 right away lol… we've touched on this in another thread

Here's another attempt


two is driving me up the wall, because I know it gone to bed! But for my

tangled webs. Hint to anyone who gets it:
That sword must be fed with blood.
I actually think I know the first one, but my network

is definitely tangled for now



Okay! You hinted, and today, May 23rd, my

network is a bit better. I think I've done my homework very well.

The answer is,





drum roll!

@jadecloud88,
I have it on my following, still haven't watched it yet . . .
yayyy op…



lets try with level of legends…


3
Oh I see. Yet, you got this! clap clap

2
Not that drama.
Jia You!


Hint: It's a 2018 Chinese drama series.
Are those the hands of the HULK? lol… I'm thinking…

I so remember that sword! I'll think some more, snd see if I can verify, unless someone beats me to the punch.


No! Not The Hulk, it is a recent C-drama.

Haha I wrote in jest. I know it's from a C-drama and I believe I've "seen" it and probably did not watch on for some reasons… Still thinking though…
Similarly, I was thinking they were the hands of the witch from the musical "Wicked" (obviously knowing this is not the right answer,

)



Researching is my friend. And, nope I have not watched this drama.
@jadecloud88,
My third guest.└(*⁠❛⁠‿⁠❛)⁠┐⁠♪ Oops! Still couldn't confirm. I've spot rewatched so many shows.(⁠ ⁠⚈̥̥̥̥̥́⁠⌢⁠⚈̥̥̥̥̥̀⁠)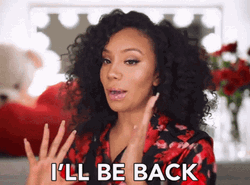 @jadecloud88,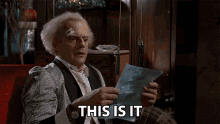 I left, and came back changed in many ways.


Time travel is no joke.

And

both are from the same drama!





drum roll!

Here's the trailer that confirms both 1, and 2. ✓

right answer…
so good observation…
a thumbs up for you.

league level 2
guess the latest drama…



Hint: to 19th centuary

Hint: to 19th centuary
Tale of the nine tailed 1938 ?
exactly correct
a like for you,…

league level 3
guess the latest drama…
Hint: it has spirit in name.