I swear, that site has EVERYTHING! You're the one who turned me onto it! Thank you!
It's not online anywhere. I do have the dvds. I can run it on my laptop and share screen.
It is online! on a place you don't necessarily like using but some do
? Where? ???
STUPID Bot wanted me to add more characters so I gave it a few more question marks, then it tells me it is not a complete sentence and would not let me save. GRR. Therefore, I wrote this compaint about the bot!
It's definitely there on Nf
100%
What's this?
I couldn't read it.
??? Probaby a duplicate entry or I changed my mind and erased it. I don't remember now.
It is not on NF USA. So we can't see it.
Oh, I forgot that Netflix also have licensing issues.
This is Ye XiuDu (played by Liu Xue Yi) in 'Qing Luo'. He is incredibly good looking.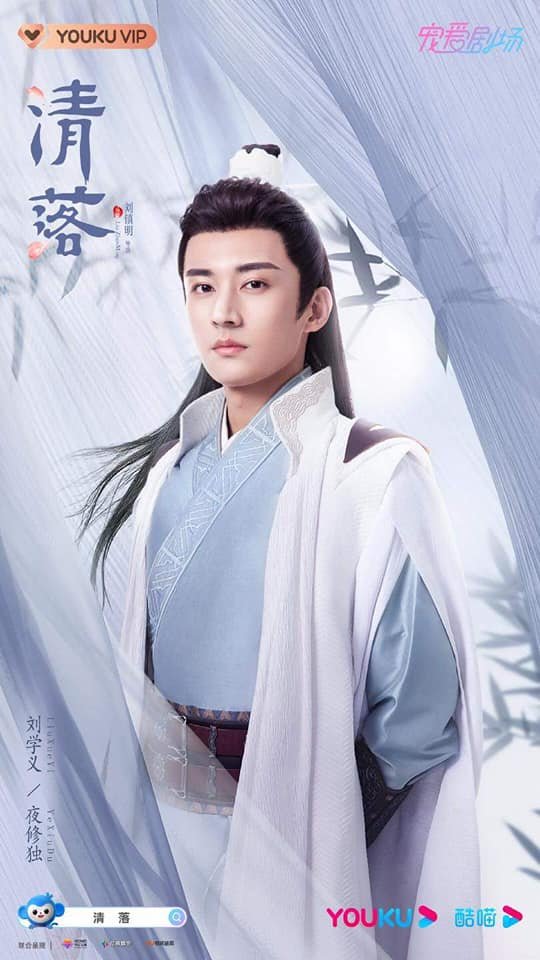 MyDramaList

Took me a min to find it!!! LOL
From some descriptions and reviews, I think the drama is going to end up annoying me, but man the ML is HOT! I didn't have time to add him to the hottie posse, but he needs to be in it. He is 31.
Is that drama in MDL - I can't find it???