This lifts my mood every time!
I miss my BADDIE!
Ohhh I love him!!!

Tan Xuan Lin(Chen Xing Xu) - He is SOOOOOO HANDSOME I just can't stop staring at him, especially in that uniform



Always with his boots on the table with the nice table cloth but WHAT CAN I DO he's irresistible

Liu Xue YI?

A new show just dropped. He's a support character in Ancient Love Poetry. We just started working on it today.

YESSSS they make me go crazy!!
I'm loving Ro Woon in the King's affection

Oh yeah, baby! The first thing I notice is the eyes and this handsome guy has the most BEAUTIFUL ocular orbs I believe I've ever seen. I've watched him in a video with the FL from The King's Affection and he is just too dreamy to be true. He is tall and beautiful! (But, believe this, he doesn't like to be told he is good-looking). I mean, seriously? How can one man be so gorgeous???

(wkorea)

(wkorea)
Link to interview:https://eukybearlovesdrama.wordpress.com/2021/10/23/w-korea-those-days-of-yeon-mo-with-park-eun-bin-x-rowoon/
OMG! I ran the original Godzilla uncut movie just a little while ago and FOUND the guy I had a crush on when I was 8 years old! Oh, yea. He is still very handsome.

but yea, I KNOW, I know. I was watching this in 1964. This movie was made in 1954 so it was made BeFORE I was born but who cares! Cute is cute!



I don't know his real name but his character's name was Ogata.

His name is Akira Takarada and he is a STATELY seasoned hottie now!

Thank you! I'll look him up after the WP tonight.
Lol No WONDER I remember him, He was in so many Godzilla movies.

(I loved Godizlla movies when I was a kid.)
oh my goodness i can't imagine watching such a young man on screen and then seeing his present older self after years! It was only yesterday that i was crying over how the crush of my foolish childhood, Justin Bieber, had grown so much!



I must be a glutton for punishment, I just finished Moon Lover two weeks ago, but I've started it again, I just love the 4th prince, I can't give him up.

Lee Joon Gi
I want to watch this SO BADLY but I am scared of the heartbreak
me too!! Lee Joon Gi and Baekhyun are two LOVES of my life but I. JUST. CANNOT. watch that drama

Park Hae Jin in From now on, showtime!
Wang Dylan or He Di from Love between Fairy and Devil. His costumes and some others were so elaborate. I can't find a good pic of him.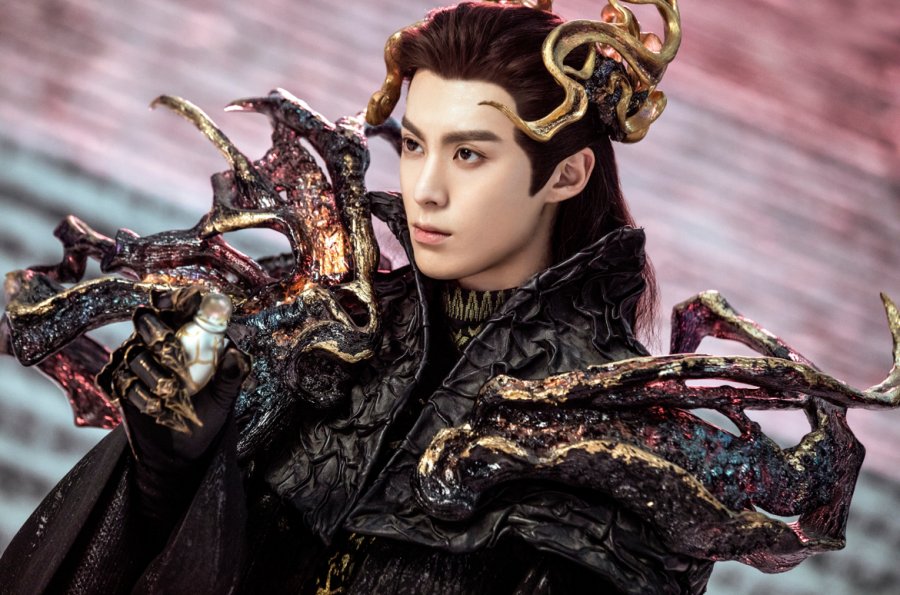 Why am I noticing this thread until now?
I'll have to look through it thoroughly tomorrow.