Reddit
When can we watch "Angel's Last Mission"
Is it in the mix for November
I have to go buy Tissue!
It is high on the priority list, but I also have to purchase a supply of tissues ahead of time. sniff, sniff.
am I missing something? angels last mission is here on Viki
Yes - Waiting on my alter ego to get a PASS - So we can Watch Party Together - @my_happy_place
Yeah, I really wanted to try that coffee, even though I don't drink coffee

Was also the reason I made this topic in the past

Still haven't actually bought the coffee yet though. They sell it in some of the Korean stores, but I'd have to buy a whole box

I told you guys after K2
I might be having a Wookie LoveFEST!
I am!
Look at this SMILE! and his curly hair! I CANNOT EVEN! My Wookie!
Can he be ANY more Beautiful and Sweet! He gets Paid - so FUNNY
Another one of the many things I love about k-pop: The comebacks!
I follow three groups - My ult, EXO, and then NCT DREAM and SEVENTEEN. All of them have comebacks in their own way. I love the initial excitement of waiting and watching trailers and highlight medleys, counting down the minutes for the MV to drop. Once it comes out, that apprehension of "Is it going to be good?" and then being completely blown away.
I love the way the fandom rallies and camps in the comments for the next whole month, encouraging each other, screaming, streaming, playing around, doing in-depth reviews, and just enjoying themselves. The crazy streaming and then the exultation when we see the number of views after 24 hours.
A few hours after the MV comes the KBS Music Bank stage. Then the choreography video. Memorizing the lyrics, dancing madly, and then trying to copy a few steps of the choreo. And sometimes, like in the case of this Seventeen comeback, they release a video of the fanchant instructions - where the boys do the fan-chant for the title track so the fandom can coordinate it. In this time's comeback, they're having a whole rap and reverse rap of the members' names during the last chorus! It sounds so good when everyone is cheering together, but it's oh so hard to memorize


But that's the fun of it.
https://youtu.be/17e6GPFEbNA?t=170
This is how it sounds live:
https://youtu.be/B-V8rziObdU?t=163
I started watching my current drama and when my youngest came in to talk I completely forgot I could pause the video. Weird side effect of a watch party? lol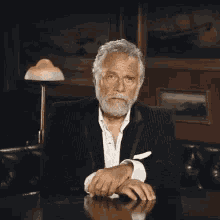 I've done that too. Drama watcher problems.

LOL I found this so funny


I was watching a drama with my cousin on NF and you know how NF has a bad habit of not subtitling English in a k-drama? I was so surprised to find myself STRUGGLING to understand the English, even though it was perfectly understandable.


The language-switching really takes a toll on a person!
Today, I finished my last prelim exam(practice exams conducted by the school). I made the fateful mistake of clicking the wrong button and submitted the Google Form before I had even checked it over. I wasn't allowed to fill another one

If that wasn't enough, I had FORTY FIVE minutes to occupy myself while everyone else filled their forms. Of course I had to go to YouTube and listen to Seventeen's new MV without checking to see if I had muted myself

I really didn't know your computer sound is shared when you unmute. As a result, all my classmates had the honor of listening to one of k-pop's best 2021 comebacks while filling their forms for a good ten seconds before my teacher alerted me to the fact that I was unintentionally hosting a mini-concert during exam time.
Heat flooded into my face and I tried to act like nothing happened, but of course everyone knew exactly who had played the music because, well… it's k-pop.


I don't know how to end this story, so thank you to whoever is reading this

So I've been rewatching Love Me If You Dare and when the FL moves & redecorates the hippo she buys always reminds me of The North American House Hippo. Actually go to utube and read the comments of the video.
another on the list,that Love me if you dare was awesome when I first watched it, now back on my list to rewatch

amino apps


Wordpress
https://c.tenor.com/4IeASUP5Yg4AAAAC/got7-bam-bam.gif
tenor
https://data.whicdn.com/images/334452656/original.gif
We Heart It
BAM BAM - Kunpimook Bhuwakul - GOT 7 - Barista Extraordinaire today
OOOHH he is actual Thai
Last night, I finally managed, after starting in the summer, to get to the end of A Good Supper.
I'm not sure why it had to be 120 episodes . . . or why the driving force had to be interlocked strange love triangles . . . or why characters spent so much energy trying–or so it seemed–to deliberately misunderstand each other.
But overall, there were wonderful moments, and I came to admire even more the actors and actresses who choose to do "character work." It is the small background details and gestures that give, to me, give any good drama a sense of solidity.
My teenager just told me I was mean because I raised her in a house with a large kitchen with too many appliances and baking paraphernalia. Did I never consider how much it's going to cost her to replicated it? lol
She of course doesn't remember living in a 25' trailer when she was a baby, and I had to remind her that I was almost 40 when I got my beautiful kitchen. I had to remind her of the reality, that most of us don't move into beautiful houses when we leave home. lol
So Our Barista Today is out of the Fantasy World - The Long Ballad - My new Favorite Everything!
Leo Wu - Handsome - Gorgeous - Only 21 years old Male Lead
(and the 2nd ML bad boy is so handsome too)
Hahaha!! That is hilarious and hits close to home. All of last week, the Registrar and Assistant Registrar in my office have been on a Microsoft Teams live video chat and have been, in conjunction with our vendor, fixing issues in the new student database on-the-fly. My office is right next door to the AR's office and on more than one occasion, I have heard the Registrar tell the AR that she is not muted usually when the AR is having a laugh-it-up phone call with an advisor. LOL! It happens to the best of us.


Why have I been hearing this quote a LOT more lately? Every time I come running to my best friend, screaming and wallowing in embarrassment because of another of my escapades, she serenely tells me it happens to the best of us


But I'm not used to being the best of anybody!