its a shame we can't watch it elsewhere
Secret Royal Inspector is on Prime and I think it's better than Secret Royal Inspector & Joy.
and I got prime!! thanks! I will check that out today.
Watch UNLOCK MY BOSS it's a great watch.
It looked stupid., ok at your word I will check it out
I also accidentally found out something, we have a "new" drama on, not so, 2004, and its one I have never seen! Forbidden love, I started watching it today, wow down my alley! ntailed fox etc, oh I hope I havcen't given anything away.
another oldie, would love to find advertising genius Lee Tae Baek, and a few others that guy played in, one is here on viki, think its called switch
I'm watching
And I want to start
(

I don't have enough time)
chitriko, that I have watched , so going to rewatch, wow love those older ones, I would like to find that other secret inspector one, was a few years ago too. but thanks for that info, going to enjoy that one, oh the other inspector looked for like unusual things, like UFO, or a legend or whatever the kiing told him to investigate, was kind of comedic too.
missing Noir
That's exactly what I said when I saw the title lol
It was too unreal to be believable, but I decided to check the trailer, and it caught my attention right away. It has funny parts, tense parts, crying parts and I'm savoring so I'm still on episode 8 and it only has 12 episodes. The little girl actress is doing an amazing job in her role she's the one that always makes me cry.
Just finished watching this one.
Love story, power trips and the complicated shifts thereof in a relationship, political satire, all in one.
Was good, only that things weren't very well explained at the end. You do more or less get what's happening, but there are still some lingering questions.
(there are explicit sex scenes, so if you don't like this, don't watch and then complain)
I've begun watching 'Road Home' (up to current episode 11) and it's been really good so far. I always enjoy dramas that feature Seven Tan. (I've been watching on IQiYi though).
The storyline of We Are Too Clumsy About Love is not a favorite of mine, especially the female friend of the main female. And Viki doesn't seem to keep track where I am for this series (ep 5/7 maybe?). Because of the title, I was expecting more awkwardness in a different way.
I like the series Advance Bravely. You can see their bond forming. I'm at ep 24/30.
I'm also trying to get back to watching My Country The New Age, but this one doesn't seem to hold my attention (I'm at ep 9/16) and I just started Our Beloved Summer (ep 1/16). The series capturing my attention the most are Advance Bravely and the non-asian series Half Bad, The Bastard Son and The Devil Himself (ep 5/8, although this is not a series to watch right before going to bed.)
It's time for a fluffier romcom next to these dramas.

I got really excited to hear this news but then couldn't actually find it on Prime. Shortly after I searched, though, I learned that it has the alternate name of "Secret Royal Agent" and was finally able to find it there! I'll be checking it out.
Sorry, I should've mentioned the alternate name. I thought the chemistry between the leads was better in this one than "Royal Secret Inspector & Joy". I think you will enjoy it.
It seems a little weird to me that it didn't at least show up in my original search because the alternate name is not all that different from the other. It gave me suggestions with all sorts of other similar names.

Oh well, problem solved.

This is cute and I tend to like short and sweet (Korean and Japanese is my weaknesses and romance of any kind)…
And yes after watching a few episodes I asked if I could sub to Swedish (honestly I love it a bit to much).
My Country was hard to watch in part because of the brutality of the 2ML toward the ML but it did hold my attention and I was able to finish it. Just a heads-up; it does not have a 'happy' ending. I shed lots and lots of tears watching this drama. I do love me some Jang Hyuk though. His laughter is so unique.
I know and I'm sorry about that. However, don't give up hope that it may someday be available on Viki.com, as there are more and more late licenses here.
Keep on trying…
https://support.viki.com/hc/en-us/articles/360034633713-Request-a-TV-Show-or-Movie
In the same vein, Pandora is a must-watch! I've just completed ep 3 and 4 and boy, am I blown away! I love the plot, the cast, and the suspense. It has already topped Penthouse for me.
These two - BFFs at war - no idea how they'll end up… They are excellent actresses!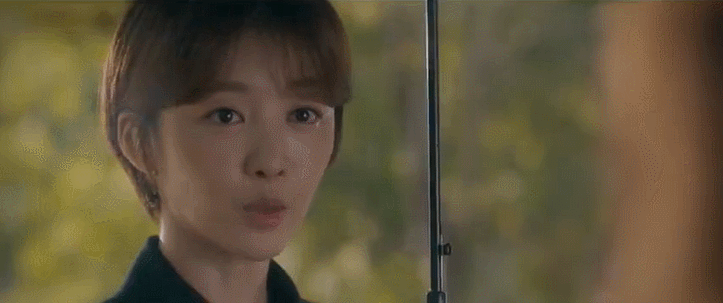 These two - Lee+Lee OTP - like I said earlier, they are HOT! No idea how they'll end up, either.

I must check this out, after Part 2 is done. Thanks for sharing it here.

Likewise

A little slow-moving but not implausible to be so. Love the scenery of Xinjiang! Love the CP though JBR and Seven as the CP seemed a little awkward initially. Fingers crossed for a good endling.
Summary

The Eng only subtitles are not good (to put it mildly). Almost felt like they are MT… though I believe they aren't. Wish viewers who needed them were given better ones.
Agree. Love the two MLs but it was too hard for me to watch on. I'm still stuck at ep 4…

I'm currently watching The Penthouse season 2

Next, I'm going to watch the third season.