Ha! Ha! Ha! Imagine! But! It's the only

gold

eye

Kudos!
I have reached a more reliable trust level.

After all this time. Lol
Thank you!


I better be in the discussions once every hour to upgrade then, lol

Well okay, I got upgraded so fast. Lol

I'm going to go search for this private lounge ppl were talking about. Sounds like a secret virtual society.

Ha!Ha! @midknightmoodz, I guess you already did the time, so you quickly flipped to Regular like most of us who are Regular, Nice!
축하합니다!!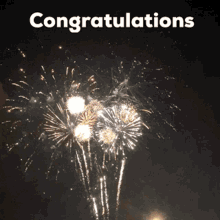 The lounge got quickly taken down, it seemed to have just been taking up space, way before this thread came along, and us posters were ready to hang out in it

The discussion board has become one of my fav. forums. It's nice to have a place to share my drama ramblings with like minded people.

Same



lol GOOD LUCK finding it



I've been a VIP for months and that elusive private lounge is still hiding from me

aww this is one of my favorite corners of the world wide web too

@vivi_1485
Are you serious?
I used that private lounge option twice already.
@vivi_1485 I don't think I see it anywhere. It didn't seem like anything changed with the membership upgrade lol
It's just that you can't see, regulars have some extra access, that other trust level users doesn't have.
I don't think, I should just put up everything publicly, but I know some of them.

ರ╭╮ರ There were quite a few Viki site, and mobile updates in 2021, many fans were unable to remain logged in, on the discussion threads. ತ_ತ Is this held against the count towards the devotee annual badge?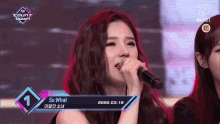 Okay, I got the Anniversary Badge, along with a bevy of fellow fans, you can view in link.
Does that mean the Devotee

Badge is in the mail?

Patiently Waiting.
https://c.tenor.com/TCr4VXmpJtUAAAAM/quarantine-got-me-like-bored.gif
The below picture, are reasons fans should be excepted

These

four updates below, interrupted our year long journey.





@giant_sean, @vikicommunity


https://media3.giphy.com/media/X4YqmJEl6wJoY/200.gif
Not necessarily. The anniversary badge only needs 1 post in the entire year, a very low bar, whereas the devotee requires 365 consecutive days visits. As you mentioned in your previous post, are Discussions outages held against people who couldn't log in to register that they had visited consecutively up until then (most probably).
I've noticed I've lost Regular status and reverted to Member status myself. Probably didn't do some of the 25% activity within 100 days requirements since I fell down the YouTube and social media Dopamine inducing rabbit hole and my attention span has dropped dramatically, heck, even 15 min YT vids are too long much less 16+ hour dramas!



Looks like we'll have to start kindergarten for adults, as they'll be starting all over again . . .
https://youtu.be/ZBvdhODRNHI
So, we learn once again that Viki's @discobot algorithm does not have a sense of irony, humor, or sarcasm. I noted that quite a number of the volunteer community got the same badge for the same topic: Should viki's paid subbers be overwriting volunteers.
The volunteer community may be moving a conversation or discussion forward, but what will the result be in terms of Viki supporting and trusting the community it claims to cherish?
https://media.giphy.com/media/Ll2fajzk9DgaY/giphy-downsized.gif
(Giphy)
Hi! To find out what I can do, say @discobot display help.