btw I'm Eastern Standard Time
awww…

You already knew about it. Plus we can only invite what, 10 people per post? And I thought you were booked out for this month. What days and times are you available?
---
This is like being at work again trying to schedule all my employees -
with their different availabilities.


I can maybe watch an eps during the day during the week sometimes around 2pm Eastern or so.
I like 7pm Eastern it works for me. But if you guys start something at 9 pm Eastern I can do at least one Eps and then keep up on my own!
Vivi wants to join so I am going to try and find a time that works for our friends in India as well as the rest of the world.
Yes so if you do like 9 pm - I'll come in for a little while!
It is SNOWING and COLD outside. I am not going anywhere while that is going on. Get some hot cocoa, late night snacks and…
Join us! We are binge-watching Fall In Love starting SUNDAY, DEC 12, 2021 @ 10 PM ET! EVERYDAY!
(Right after Grand Prix!) Why so late? Well, time IS Relative but time zones are picky.

We are an international watch party! but also so we don't interfere with the other watch parties.
We may do 3 to 4 episodes each nite - Trying to get through 36 episodes before all the holiday parties start!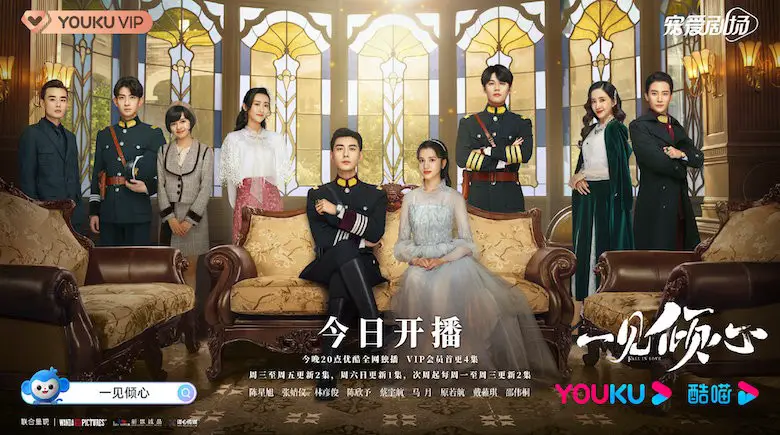 @vivi_1485
@kdrama2020ali
@irishtigger
@xilifromnyc
@midknightmoodz
@marcela_athaydes
@natyh
@frustratedwriter
@misswillowinlove
@jadecloud88
Everyone interested is welcome to join us!
yayyyy!! I won't be able to attend the first WP because I have my very last exam on the same day, but I'll be a (not so) free bird after that! Can't wait to watch it with you all!


sorry just too late for me.
I'll come say HI - but this one is late for me!!! Glad that the others can have fun!!!
@vivi_1485
VIVI! We are starting it late just for YOU!

Do I need to postpone it until Monday? Lots of people would rather it run earlier because it is so late for them here in the US.
I'll try to come, but it might be a bit too late
I will pop in! Not sure how long I can stay. This weekend has been a bit of a hectic schedule. So I might be too sleepy to stay very long Lol
Fall In Love - Episode 4 - Monday, Dec 13 @ 8 PM ET.

@vivi_1485
@marcela_athaydes
@sweetybirdtoo
@my_happy_place
@xilifromnyc
@kdrama2020ali
@rachellubel1997_612
@midknightmoodz
@jezzabell0724_977
@brainbuster
and @ everyone else who wants to watch with us!
Fall In Love - Episode 4 - Monday, Dec 13 @ 8 PM ET.


It only lets me spam 10 people per post. Continued!
@irishtigger
@squishy
@meonmyown
@stardust2466_546
@natyh
@frustratedwriter
@misswillowinlove
@jadecloud88
and @ everyone else who wants to watch with us!
Specially for KDRAMAALI! You MISSED the BEST tropes!
@kdrama2020ali
https://www.youtube.com/watch?v=SZiPMRlNDIc
https://voi.id/en/lifestyle/105065/5-reasons-fall-in-love-is-the-most-popular-chinese-drama-right-now
https://www.instagram.com/p/CWUiUkqphBn/?utm_source=ig_embed&utm_campaign=embed_video_watch_again
Aww I'm so sorry. I'll be there from tomorrow. I'll join in whenever I wake up

Ok stop bullying me I'll catch up
I hear ML is my TYPE
Awww. I must have missed the first watch party so I haven't even started. You guys go ahead and I'll try to catch up. (Won't be this week though as I still have one week of work before campus holiday begins. Can't wait!)
Watch on your phone while no one is looking!!! LOL
Hahaha! If I worked in Admissions, I could probably get away with that as I've heard they used to do that a lot! I need to get all the transfer work pumped in that I am able to this week. Anyone who hasn't had their transfer work proofed will have their financial aid cut off for the spring semester. I have about 30 left to get done before 5 pm on Friday.