Are you going to WATCH On Air with US???
Yep that is one I notice I drop all the time in typing fast!!! I have tweeted and realized and it makes me SOOOO mad cuz I know better! Your funny! If I was reading a term paper or letter or something, I would notice it right away! But not when I'm doing too many things at once! And commas -
Especially if I am tweeting to answer "Junho" as FAST as possible!!! hahahahahaha!
Now I'm paranoid!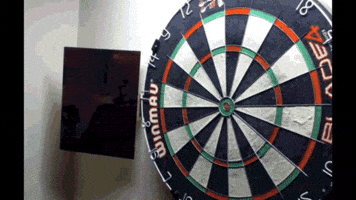 Anyone else WISH THEY COULD PLAY a GAME OF DARTS!

I just saw a meme that said "When his whole character screams RED FLAG - But you don't care because it's Song Kang!!!"
Ok the GUY in the library - I saw NO TATTOO on his neck did anyone notice that!!!??
Please don't be. I go crazy reading some of the spelling mistakes on the captioning. It's my personal hang-up. I would love to caption but with a full-time job right now, I just can't swing it. Besides, I'm too interested in watching the dramas. Hahaha! You are great and I really enjoy reading your posts. Keep up the good work! Now I'll put my pom poms away for the night. LOL!
I am LOVING this SHOW! I think I have a thing for WebToons
With him…like, hell's to the yeah!!
I don't understand why people are having a problem with him - he is not in a relationship with her and he can do what he wants so what if he is a flirt!!! I love flirts!
I can't find here at RViki even the trailer! What's up with that? Are you watching it somewhere else or at this site?
Although I might get spanked and my birthday taken away, I'll tell you that Nevertheless is now showing on NF.
Just like Vincenzo and Navillera we are discussing a show that is on NF. To encourage a discussion. Not to promote another service.
I LOVE THIS SHOW and he is just down right NAUGHTY I like Naughty - I didn't say that -
I haven't seen it on NTFX either. I wonder why. Anyway, all this site are partners one way or the other. I thought it was here and I couldn't see it




lmao
Ok - His acting is being ROASTED again! I don't know what people are watching but they need to be quiet when I comes to Song Kang - I'm a FAN!!! He talks with that smile and those eyes!!! Aw, I can't wait for the next episode!
BAD BOYS Are my Kryptonite



My Review on MDL - Cuz their reviews make me MAD!!!



I love this show - I love Song Kang - Bad boys are my Kryptonite - He's Flirty - so WHAT! She is seeking him out - he's not dating her - he's not put a ring on her finger - so he's a player! It's only Eps 1. Song Kang can talk with that smile and his eyes! Really don't think she cares that he's a walking Red Flag they have chemistry or he is just crazy charming! You can't tell me people don't feel connections or kiss early on in a relationship especially in college. She is trying to be cautious but she is drawn to him. Like a Moth to a Flame - or Butterfly! Ha! There is some kind of story there with those butterflies. All I know is I wanna play DARTS with Song Kang!
Just finished it… I'm not familiar with the webtoon, so I have no idea where this show is taking us, but it'll be an interesting ride.
Song Kang was great. Super flirty but his looks alone will make you think he's flirting with you, let alone his actions ha.
Han So Hee is a great actress. Her acting is super believable. I like how she acts surprised by him but in the annoying bug eyed typical kdrama way
And I let out an audible gasp because of the first few minutes of the show. Didnt see that coming lol.
So far I'm intrigued
He can draw a butterfly on my arm any day!!!
I also know nothing about the webtoon, so I can't wait to find out what will happen.
Apparently, Chae Jong Hyeop from Sisyphus is also in it, but I didn't see him in ep 1. According to Wikipedia, his character is Na-bi's childhood friend whose first love is her. He runs a popular cooking show on YouTube. I wonder how they'll introduce him.
It's also quite weird seeing Han So Hee talk about cheating after watching her in The World of the Married.
Ahhh I still haven't seen The World of the Married

. Not sure when or where it will be available to me