aaaaaaaahhhhhhhhhhh wonder if genealogists would have a problem researching that family? nope not me, not gonna touch it!
LESSON FOR MANY
A mouse, looking through a hole in the wall, sees the farmer and his wife open a package. He was terrified to see that it was a mousetrap. He ran to the patio to warn everyone.
-"There is a mousetrap at home!".
The chicken that was cackling and digging says: "excuse me, Mr. Mouse, I understand that it is a big problem for you, but it does not hurt me at all."
So, the rodent went to the lamb and he says the same thing: "Excuse me Mr. Mouse, but I don't think I can do more than ask for you in my prayers."
The mouse went to the cow and she said: "But am I in danger? I think not!" said the cow.
The mouse returned to the house, worried and dejected to face the farmer's mousetrap.
That night a great noise was heard like that of the mousetrap catching its victim, the woman ran to see what she had caught.
In the dark she did not see that the mousetrap caught the tail of a poisonous snake.
The speedy snake bit the woman, the farmer immediately took her to the hospital, she came back with a high fever.
The farmer to comfort her prepared a nutritious soup, grabbed the knife and went to find the main ingredient: the chicken; Since the woman did not get better, friends and neighbors went to visit them, the farmer killed the lamb to feed them, the woman did not get better and died.
And in the end, the husband sold the cow to the slaughterhouse to cover the funeral expenses.
The next time someone tells you about their problem and you think that it doesn't affect you because it's not yours and you don't pay attention to it, think twice, "he who doesn't live to serve, doesn't serve to live".
The world is not going badly because of the wickedness of the bad, but because of the apathy of the good.
So when someone needs you for their problems, give them your hand or give them a word of encouragement.
May you never lack empathy!
Remember it very well, EMPATHY
Mr. Bean (Rowan Atkinson) – The story of the man who never gave up on his dreams.
Rowan Atkinson was born in a middle-class family and suffered terribly as a child because of his stuttering. He was also teased and bullied at school because of his looks. His bullies thought he looked like an alien. He was soon marked a strange and became a very shy, withdrawn kid who didn't have many friends, so he dived into science, one of his teachers said. There was nothing outstanding about him. I did not expect him to be a brilliant scientist, but he has proved everyone wrong. Admitted to Oxford University during his days, he started falling in love with acting but couldn't perform due to his speaking disorder. he got his master's degree in electrical engineering before appearing in any movie or TV show after getting his degree, he decided to pursue his dream and become an actor so he enrolled in a comedy group but again, his stammering got in the way.
A lot of TV shows rejected him, and he felt devastated but despite the many rejections. He never stopped believing in himself. He had a great passion for making people laugh and knew that he was very good at it. he started focusing more and more on his original comedy sketches and soon realized that he could speak fluently whenever he played some character. he found a way to overcome his stuttering and his also used there is an inspiration for his acting. While studying for his master's Rowan Atkinson co-created the strange, surreal, and now speaking character known as Mr. Bean.
He had success with other shows, Mr. Bean made him globally famous and despite all the obstacles, he faced because of his looks and his speaking disorder, he proved that even without a heroic body or a Hollywood face, you can become one of the most loved and respected actors in the world. The motivational success story of Rowan Atkinson. It's so inspiring because it teaches is that to be successful in life, the most important things are passion, hard work, dedication and never giving up, because without caring about our feelings and weaknesses.
Moral of the story:
No one is born perfect. Don't be afraid. People can accomplish amazing things every day in spite of their weaknesses and failures. So go and do the best you can with the one life you've got.
/////////////////////////////////////////////////////////////////////////////////////////////////////////////////////////////////////////////
today there ois so much negativeism around the world, so I thought a couple of things like this could uplift us, encourage us. I hope its ok to put these on here today
Song Joong Ki announces marriage and baby on-the-way! Wow! This caught me by surprise. Seems like he and his bride have been together for a while, though. I read at another forum they have been dating a year. She is not of Korean descent and she is British- very interesting. I did not know SJK was so fluent in English. I think it is still rare to see native South Koreans marry people who do not have any Korean heritage (celebrities, anyway) Usually the spouse is a native South Korean or at least of Korean descent if they come from another country.
Anyway, Congratulations to SJK and his new bride on their marriage and pregnancy! Wishing them a lifetime of happiness together!
https://www.soompi.com/article/1564720wpp/breaking-song-joong-ki-announces-marriage-and-wifes-pregnancy-with-letter-to-fans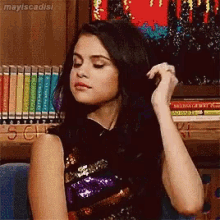 1/31/2023
Marcus here! Also updates the real life news of marriages, and fatherhood for celebrities:
• Soong Joong Ki (w/photo of both couple)
and
• Hu Ge
There's updates on:
any one for cake & coffee today??
·
Piano Dessert!
!
OMG! I am rolling on the floor laughing after reading the copy of the post from a viewer of A Thousand Kisses. That gal has some serious comedy writing talent!



I've re-read it too, and no matter how many times, it's still funny.

Thanks to @irmar for the post up from that year.

Oh my gosh! More surprise news with the sudden announcement by Hu Ge that he is married and a father! I am shocked, Thanks for the update, @leerla73. Congratulations to Hu Ge and his wife on their marriage and the birth of their daughter! I think Hu Ge's fans have been waiting a long time for him to get married as he is over 40 years now.

Yay for all the happy news going around!



More happy news!

I didn´t think something with Iaido could be combined with Jerusalema… Only in Japan…

I might add this will never happen in my dojo here in Sweden, we don´t dance…

@maria_lavendula_77
I didn´t think something with Iaido could be combined with Jerusalema… Only in Japan…
Really nice and beautifully done…It's funny how some messages get to people in different parts of the world; without they even knowing.
I haven't seen one country yet that haven't dance this song so beautifully. I wonder if they are aware this song is religious in nature.
Here are the English lyrics.
jerusalema lyrics in english
x 2
Jerusalem, my home.
Rescue me,
Join me,
Don't leave me here!
x 2
My place is not here,
My kingdom is not here,
Rescue me!
Come with me!
Save me, save me, save me,
Don't leave me here,
Save me, save me, save me,
Don't leave me here!
My place is not here,
My kingdom is not here,
Rescue me!
Come with me!
Save me, save me, save me,
Don't leave me here,
Save me, save me, save me,
Don't leave me here!
I honestly didn´t know it was religious (i know it was every where on the internet for a while). I was looking at other things on youtube and it came as a "suggestion" (I´m an iaidoka so anything with iai is something I probably would look at). And it´s nice when iaido that is sort of a meditativ martial art (we imagine our enemies we never go against a real person).

Anyone noticed this notice:

It's on The Contributor's Dashboard.
Discussions forum is scheduled for maintenance on 14 February 2023, 12:00 AM - 2:30 AM (PDT) , and will be unavailable during this time. We appreciate your understanding.