My weakness is the long coat.


SAME. It's soooooooo handsome.
So in Pride in Prejudice the newer one - when he walks to her on the MOOR!!! DIE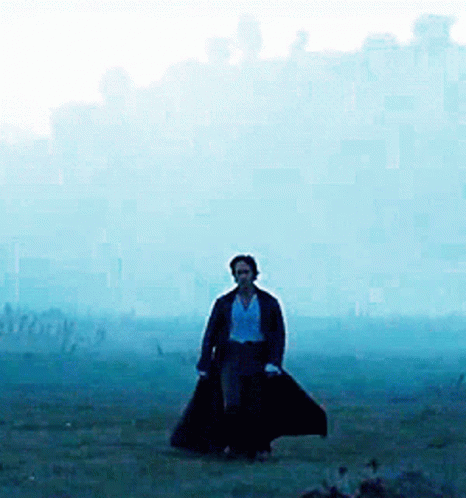 Capes, Long Coats - Uniforms!!! Whoosh
Should add 9PM CST

I might be the only midwesterner. lol
Everyone - I forgot that I'm Cinderella

I was unexpectedly sent to another castle and now I have no laptop to join watch parties

Have fun! I'll catch up and scream about the drama with y'all here
Nope, you are not the only Midwesterner here.

Yay! Found my people! Heheh
Also not the only Central time zoner!

@everyone Fall In Love starts in about 40 minutes! at 8 PM MOUNTAIN Time. My time zone, which is 10 PM Eastern time. Get your popcorn, snacks, and drinks and gather in close to the fire! It is FREEZING outside!
LINK - https://www.viki.com/user-party/GiKL5uWh

Yikes! That is one horrifying cat dude! lol
Sorry I missed it last night! It was a hectic Monday evening.

I'll pop in tonight!
Hello everyone! Please come to the LAST WATCH PARTY of 2021 for Fall In Love!


Episodes 14 & 15 Tonight! - Tuesday, Dec 21 @ 10 PM ET, 9 PM CT, 8 PM MT, 7 PM PT
We will resume in January.
Link: https://www.viki.com/user-party/DntV49tN#
@midknightmoodz
@irishtigger
@sweetybirdtoo
@stardust2466_546
@vivi_1485
@my_happy_place
@misswillowinlove
@schmittlaura6_941
@frustratedwriter
@kdrama2020ali
So sad. Sat right down and fell right asleep. I am having problems with getting heat to my computer room in my old (1907) house. So when I get in my jammies, get my fleece socks on, get my hot tea, and get ready to rumble with a watch party . . .
The weather where I am was not as cold as it is now when I started watchin' with my Viki peeps.
Well, happy holidays to:
@midknightmoodz
@irishtigger
@sweetybirdtoo
@stardust2466_546
@vivi_1485
@my_happy_place
@schmittlaura6_941
@frustratedwriter
@kdrama2020ali
Good to hang around the "C-hottie" campfire and meet some new friends.
I know that the SML can never "get the girl," and I know the SFL has to spend her time being a beeyotch, but it's funny how, the minute I know who they are, I automatically start rooting for them to overcome destiny somehow, especially in C-dramas.
C-dramas do not get loaded down with quite as many love-thwarting plot twists as K-dramas, but where those twists come in always make me crazy.
In other words . . . great entertainment despite fake pink blood, dumb bandits, brainless stepmothers, and endless clueless hotties!
See you in the new year–Occidental, Oriental, or inbetween!
@misswillowinlove Goblin is TONIGHT Join us!
AND We (Me) are running The 'SILENT SEA' Premiere on FRIDAY.
Why are we running it on Christmas Eve?
BECAUSE it's the Long Awaited PREMIERE And GONG YOO! That's why!
(shhh It's a Netflix show so I shouldn't advertise the link here. Go to Discord.) We're using Teleparty. It's a Chrome add on for Netflix Watch Parties. Go set yourself up.

When do we restart? I was looking at GIFs and this look made me want to continue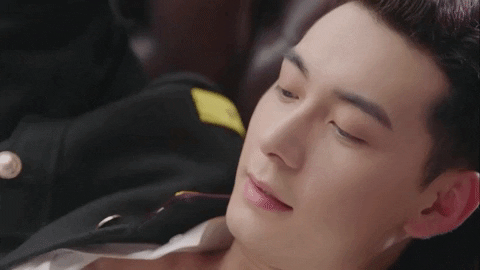 Fall in Love ep3 (w/slomo)
We finished ep 16, not quite half way through.