SPOILERS in BLUR PLEASE Something In the Rain
The CHEMISTRY here was OFF the Chain! I am still HOPPING MAD MAD MAD!
The 1st break up because of the toxic mom OK I got it. The 2nd break up MADE NO SENSE. He wanted her to go to America with him. He said they would never part and he was not willing to go to Hong Kong. Then BAM they were broken up and he comes back to a wedding! The ending was too rushed after the sweet relationship!
Throw the Laptop Across the room.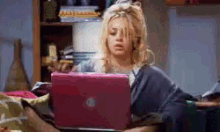 I even Wrote UGH in my notebook
Jung Hae In is so DARN CUTE though!