Finland
I just booked a trip to Costa Rica for my daughter and myself. Since it's going to be two women traveling alone, any concerns, suggestions, or tour recommendations?
How was it?

I've not been to any other islands in the west, except the one I was born on, so . . .

Any pics you want to share?

It was really nice. We stayed at the JW Marriott Guanacaste which has its own horse stable and private beach. Because the resort is so secluded, they offered a lot of activities for the guests so we took full advantage of the sunset cocktails, marshmallow bonfire, mixology class, horseback riding and spa treatment offered at the resort. We also joined a tour to one of the national parks for eco-trail hiking. I even suppressed my fear of heights to cross a hanging bridge to get to the bottom of a waterfall for a swim as well.
Awesome! What a visual you've given me, it sounds like you both had a wonderful trip, and loved it!

Thank you for sharing it, I'd love the horse rides. In the drama I'm watching A League of Nobleman they just went through a waterfall where the cave behind it opened up into a hidden valley full of lots more waterfalls, so magical.

Their month on traveling.
Anyone thinking of going/visiting the Philippines?


Vlogger's Query: What are they saying? They were enroute to the airport. The uniformed officer, and their driver were in an animated dialogue.
• Someone in the comments said he was a traffic officer, not the police.


• Another comment in answer to the vlogger's query, said he questioned about the camera recording.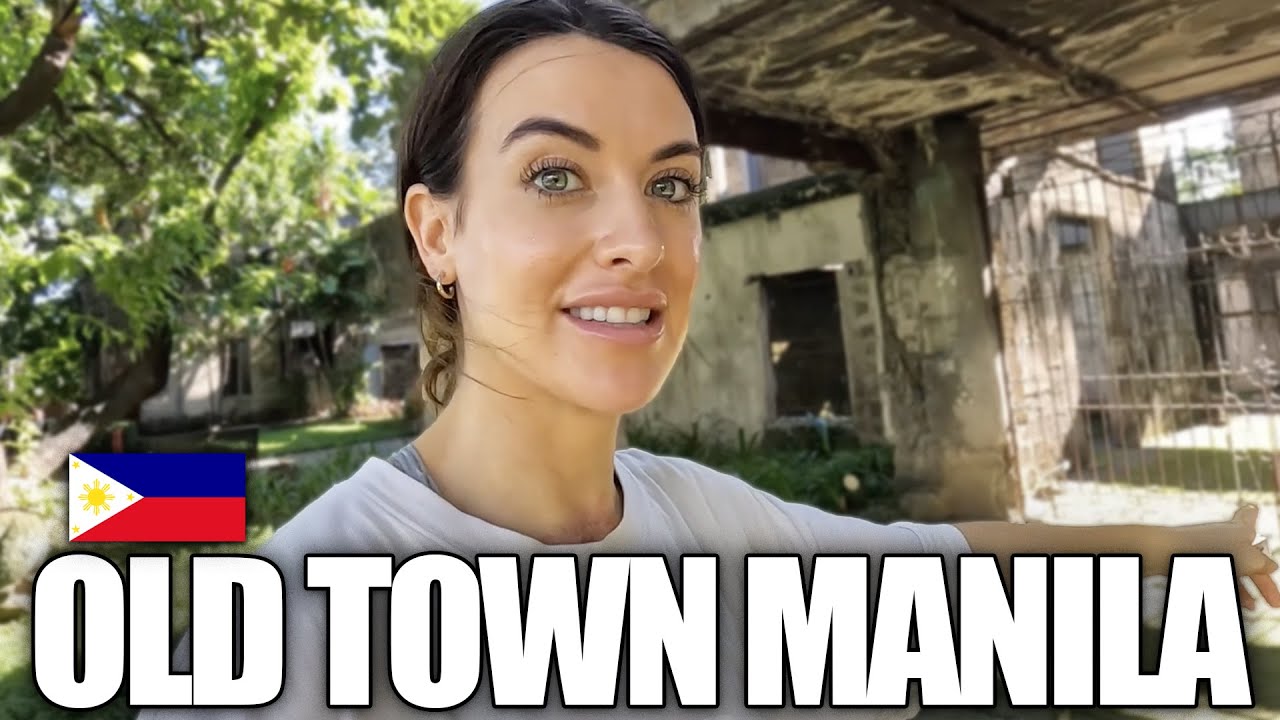 I have never been outside of Europe (lives in Sweden).my family is from Finland so that is the country I have been most in. Estonia, Latvia, Denmark, Norway, Germany, France, Italy, England (had an ex there so I was there a bit back then) and of course because I'm old Jugoslavia when it was a country. I dream about going to other places and trying food and experience other cultures but it might never happen. One thing Im great full for is the internet because it makes the world slightly smaller.
Keep your dream alive, and plan on making it reality, follow in the steps of our trailblaizers.

Source:
https://womenshistorymonth.gov/

True I have to remind myself of that.
Being able to travel back in time to view #ancient #Greece in the flesh is the dream of many a historian. Thanks to modern #technology and digital recreations we're closer than ever before.
Sharing a wonderful experience visiting a charming country church. The serene surroundings and rustic architecture were truly captivating. Exploring the peaceful interior, I captured the play of light and shadow through my lens. The atmosphere was serene and time seemed to slow down. The picturesque landscapes around the church provided an exquisite backdrop for more shots. A truly enriching adventure that showcased the beauty of the countryside and the tranquility of the church. This visit reignited my passion for photography and taking country church images and the allure of exploring hidden gems in our world
It's really nice to hear your passion was ignited because of those photos. Keep the fire burning. Don't forget to share your photos and we can see how great you are. Rooting for you!
Have you travel to sngapore already?
I've never been that far around the

globe.


I haven't been far, too. But I will try visiting other country soon.
화이팅!

! Fighting! (⁠人 •⁠‿⁠•) Jiāyóu! 加油!

!



I just finished re-watching this ride/tour through London

that feels like a village. Is it just me, did anyone else felt trepidation with the cars driving on the left?


It seemed, like, so many near miss!