Just started watching The Devil Judge, first episode. Wow!
The ML is the leader of my favorite kpop band, EXO. He's currently in the military, and his last acting stint was in a stage musical called "The Man Who Laughs" 2020.


He's a lovely person, I love him so much as a leader and artist, so I was scared to watch anything he acts in

I though RMPM would be another goofy, cliche drama, so I didn't watch it.
The Min Tae Joo actor is in Defendant(Ji Sung is the ML) . The Min Tae Ra actress is in Suspicious Partner.
Wow he's really good at this! I wonder how popular theater life is in SK. I would love to see him in a Beauty and The Beast play in Korean. His voice is so perfect for it. [RMPW] was a cute drama for me to watch.

I also wonder the same thing. Many kpop singers have done theatre musicals because they have good live vocals. Kpop singers also participate in military musicals while they're in there.
Hey what would y'all say is the best show you watch, Im look for more shows to watch.
This is my own collection(there are cdramas and one TW drama but idk why the description refuses to update

):

You could also check these threads out:


this one is older:

If you have specific preferences, you could list them here and all our drama veterans could recommend dramas they think fit your liking

Aaaand I caught up to the subtitling of "Truth or Dare" so it's back to see the new episode of "Be Together." And Be Together is pretty good so far, and a refreshing change in that a lot of the characters have been in past relationships rather than the typical leads who somehow made it to 30 without any passing romantic interest in anyone.
BUT one thing that is driving me nuts about it is the voice of one supporting actor - the celebrity (?) singer hospital patient who comes in with a broken leg. I think he might be dubbed over by a different voice actor and it sounds EXACTLY like the guy who dubbed over Yang Yang in "King's Avatar." I could not get past that in KA and I am getting irrationally angry at "Be Together" for having the same or a very similar sounding voice actor. I know I have mentioned this bizarre, niche pet peeve before. I don't know why I care since I don't even speak Chinese. But Yang Yang's actual voice is hot and I'm still mad and this is reminding me of how mad I was and making me more mad. Thank you for coming to my ted talk, etc.
well, everyone has their own weird pet peeves


for me, I just CANNOT take the fake blush thing they do in some dramas or too much makeup on a character… also high-pitched, squeaky, cartoonish female character voices
Just finished Tomorrow war, what an awesome movie! and just started watchinbg Devil judge, Hope its going to be a good one!
vivi, I so asgree, those high pitched voices just not normal
Finished this little J-drama gem last night; Choosing Spouse by Lottery. I thought it might be kind of boring but it kept me watching episode after episode. The acting was very good and the topic was timely. Not your run-of-the-mill romance.

ooh it was on my watchlist because of the very different, weird plot it had

It was REALLY good! Tissue time in some portions. I'd watch again. I loved the way they wrapped things up in the last episode. I'm starting to get into J-dramas!
I kinda sorta wanna (@worthyromance is biting her lip) cry . . .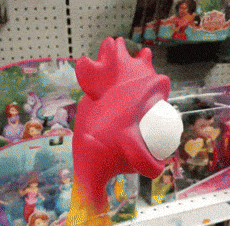 (Giphy)
with this thread since not every drama mentioned here is currently available to those from whom the skies have withheld geographical and cultural coolness.
Pity me in my farmer's market polyester ahjumma pants, scraping together my monthly subscription fee out of my coffee and chocolate money. Oh, the sorrow.
Should we technically be mentioning only what is currently up on Viki?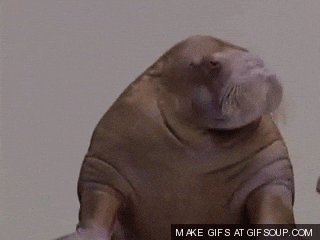 (Giphy)
Thanks I just got done watching Melting me softly
So glad you enjoyed it! I have to agree about Deng Lun, we needed to see a lot more of him.



He was just so awesome!!! I'm loving Falling Into Your Smile now but waiting for the subtitles when you really love a drama is the worst. Love, love, love to all the subbers out there who are bringing us these awesome dramas.
eeee! At my old job, we had a group of young female college students working for us. When they weren't working together, their voices were normally pitched. But when they happened to work the same hours together, their conversational voices would get higher and higher until it was a squeak fest! They drove me NUTS!
In my mind, I was yelling at them, SHUT THE HELL UP! But of course, I was polite and just asked them to modulate their voices.
What I really hate in dramas is when someone grabs someone else's cheeks and pinches/stretches them out.

It's only a drama

I hear ya! I currently work at a college and the squeaks and squeals in the hallways during the semester can be deafening! Hahaha!!